Blockscape Build 1282899 Released
Posted on August 11th, 2016 08:14 AM EST
Blockscape build 1282899 has been released on Steam.
This update is mostly about lighting. Most important:
- Any light source you hold in your hand or equip will now cast light around the player. Useful for exploring caves.
- Fire light is a bit brighter now.
- Flame size will depend on size of the block on fire.
- Dynamic objects like particles will now recieve the correct light from point lights.
- A small ghost icon in the top left corner will tell you if you are in noclip mode.
- Mother bugs will only make the alarm sound when you enter its alarm area.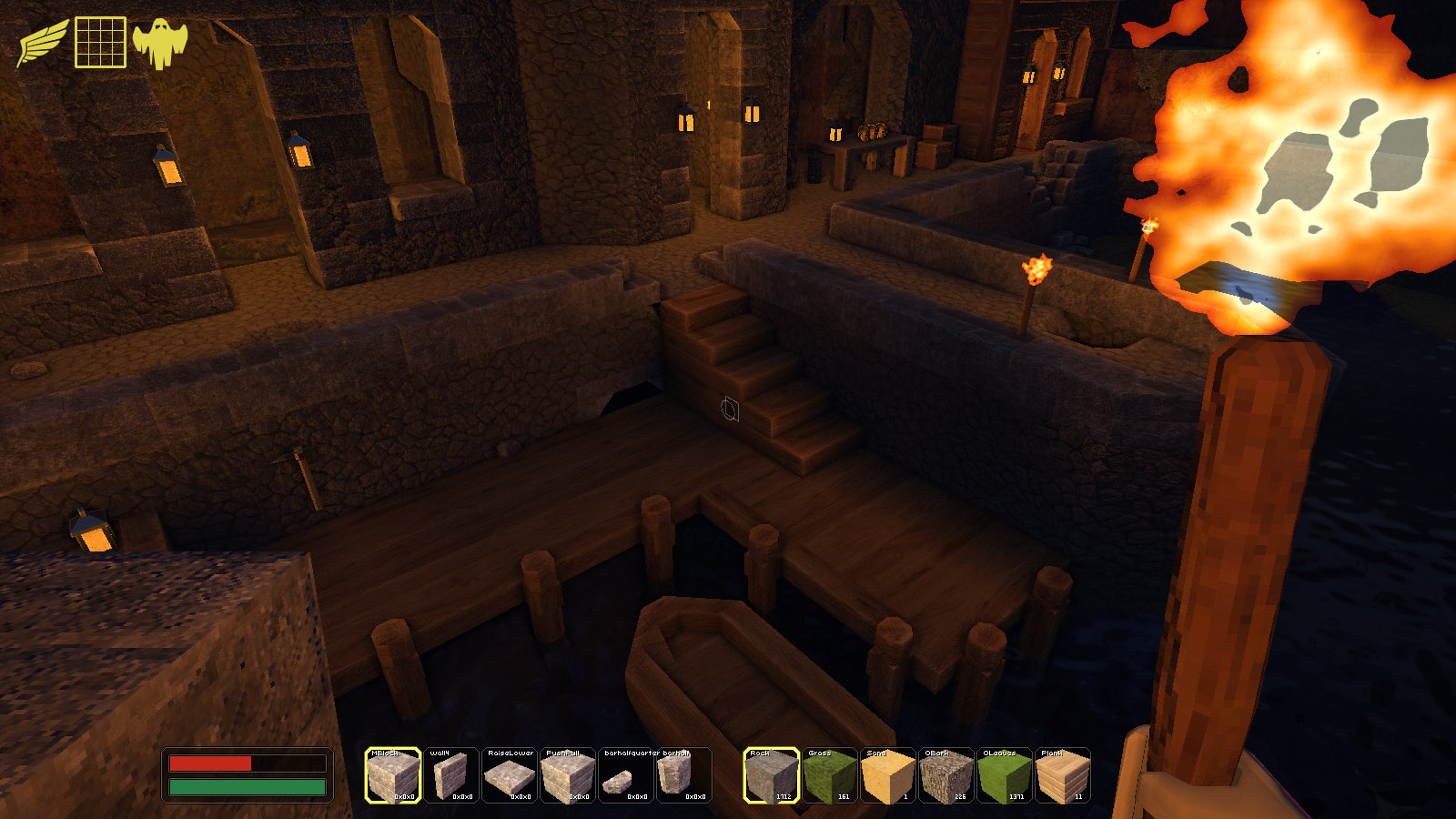 Full list of features and fixes:
[x] Dynamic objects are not affected by point lights?
[x] Holding any light source should cast light.
[x] Fire light should be a bit brighter.
[x] Whole world chunks are solid grass in some cases
[x] Fire rotation is wrong for dynamic fire.
[x] Small blocks on fire should have small flames (like torches)
[x] Fire pos is a bit off in some cases
[x] Holding a torch should cast light
[x] You can now hold torches with your right hand.
[X] ghost icon to show "not colliding mode" (noclip)
[x] If noclip is on then flying should also be on
[x] Add help text to mblock tool
[x] Mother bug should only make a warning sound when the player enters its detection range
Click here for the source of this article
RSS Feed
Share This Article